Fennell Elementary School History:
Fennell Elementary School History:
A Historical Rosenwald School
The Rosenwald School Building Program in South Carolina, 1917-1932
Taken from: "An Insiders Guide to Yemassee - A Special Little Place In South Carolina"
By: Wendy Lacombe's 2001-2002 6th Grade Class at Fennell Elementary
"A Step Back in Time"
(A History of the Previous Schools in Our Area)
By: Caroline McTeer and Hannah Willis
Help Provided By: Raphelle Rochelle and Lateisha Riley
At Yemassee Vocational School's founding, the school hosted grades one through six. The school consisted of 4 classrooms and a lunchroom. By way of interview with Mrs. Virginia Singleton, a former teacher, we found that alongside herself there were 3 other teachers. She also told us that the children had 6-7 dried prunes and a glass of reconstituted powdered milk everyday for lunch.
As soon as she mentioned this, my friends and I automatically exclaimed, "Uuuugh." She explained that children had to walk from one to six miles to school everyday. We understood then that if we had walked that far everyday we would appreciate that little bit of food.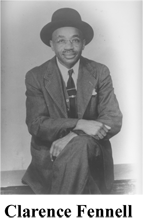 Prior to 1954 Yemassee Vocational School was the only black high school in Hampton County. When the districts were consolidated North District School between Hampton and Varnville became the black high school and Yemassee Vocational School's name was changed in 1954 to Fennell Elementary in honor of Clarence Fennell. He was an important man in the community of Yemassee. He was a great farmer, dynamic preacher, and a leader of the NAACP (National Association for the Advancement of Colored People). Clarence Fennell preached at Pilgrimford Missionary Baptist Church and other various churches. Clarence Fennell contributed food from his garden to the lunchroom. He was loved by many people. Clarence Fennell was a great man. He was honored for his charity and generosity and respected for his pride. That is why he is still remembered today.

YEMASSEE CONSOLIDATED HIGH SCHOOL
BY: AMINAH GRIFFIN

Yemassee Consolidated High School was built in 1928. The school was a red brick building, that consisted of a lunchroom, several classrooms, library, principal's office, and an auditorium. During this time the school was segregated which meant whites were the only ones allowed to attend classes. The school went from grades first through twelfth. Yemassee Consolidated High School became Yemassee Elementary School (YES) in 1952 with first through eighth grades. The ninth through twelfth grades were bused to Wade Hampton High School. In 1967 three or four black students began to attend YES. In 1969-70 the school combined with Fennell Elementary to become fully integrated.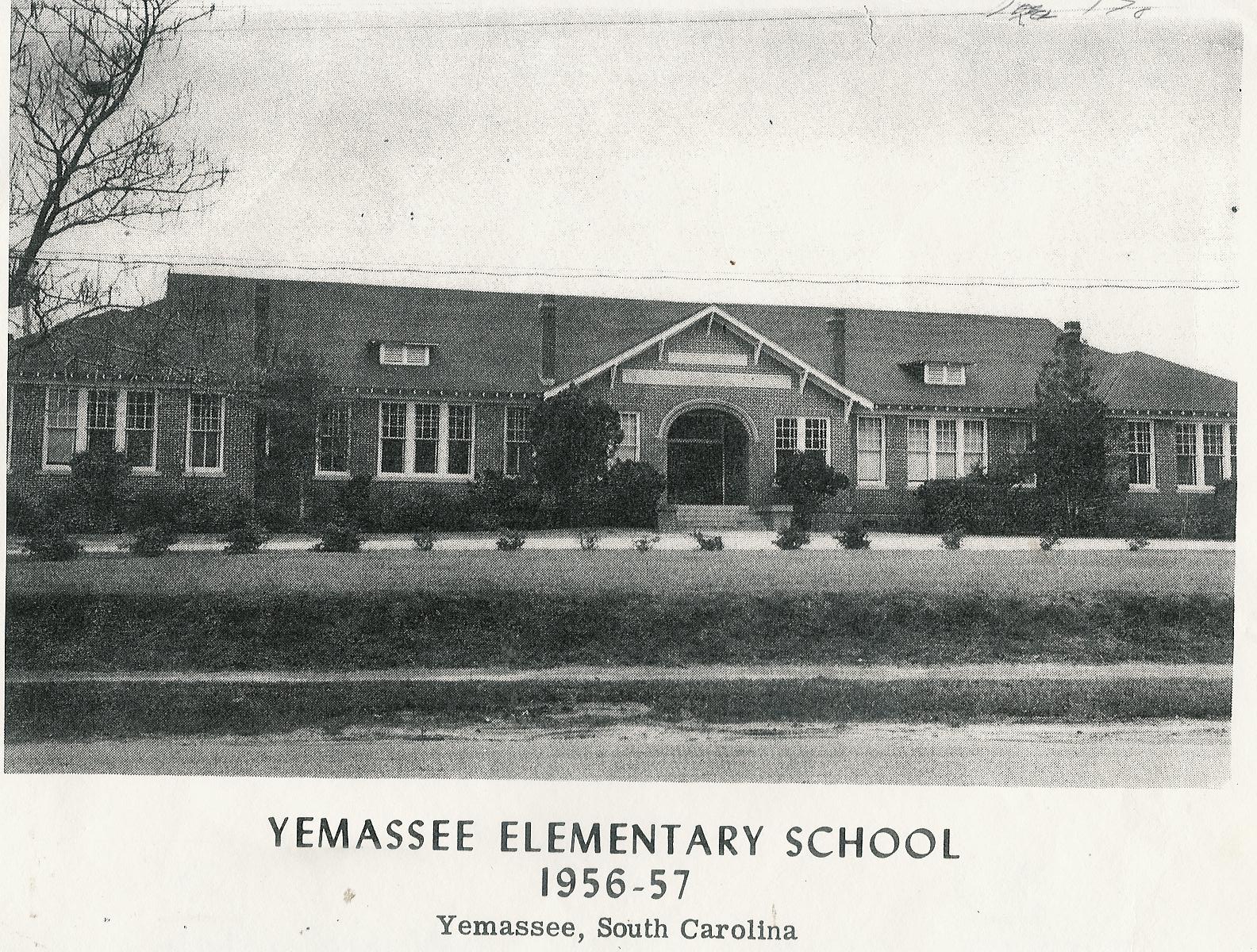 The YES building consisted of grades kindergarten through fourth with a head teacher and fifth through eighth grades were in the Fennell Elementary building. The first kindergarten class was held in the auditorium and later it was moved to a building behind the school that was the original cafeteria. It was called the Potato House. Now it is used for the Shrimp Festival Office. In 1977 the school district built an addition onto the Fennell Elementary building to accommodate Pre-K through 8th grades and the old YES building was given to the town to become the Yemassee Town Hall. A few years later the 7th and 8th grades were bused to North District Middle School. Another addition was built in 1988 to include the gym and two classrooms. (White Technology Center)

Yemassee Elementary School was destroyed by arson in 1979 and was never rebuilt. The new Town Hall was built on the same site